The Ultimate 80's Road Trip Playlist
Jamming out to Journey's "Don't Stop Believin" may keep you dancing in your seat, but erratic driving while not wearing a seat belt may land you a ticket and raise your auto insurance rates.
Free Auto Insurance Comparison
Secured with SHA-256 Encryption
UPDATED: Oct 25, 2021
It's all about you. We want to help you make the right coverage choices.
Advertiser Disclosure: We strive to help you make confident auto insurance decisions. Comparison shopping should be easy. We are not affiliated with any one auto insurance provider and cannot guarantee quotes from any single provider. Our partnerships don't influence our content. Our opinions are our own. To compare quotes from many different companies please enter your ZIP code on this page to use the free quote tool. The more quotes you compare, the more chances to save.
Editorial Guidelines: We are a free online resource for anyone interested in learning more about auto insurance. Our goal is to be an objective, third-party resource for everything auto insurance related. We update our site regularly, and all content is reviewed by auto insurance experts.
Things to remember...
From medicine and technology to fashion and music, the 80's propelled the world's development into a more advanced era
The top 80's road trip songs are here to help you relieve the good old days (or dive into the decade for the first time)
Music is just one staple for your next trip. Make sure you check your car insurance and have all the coverage you need for a safe journey
Whether you grew up in the 80's or are just a fan of the era, we've compiled the top 80's road trip songs to make your next vacation totally rad.
Don't forget to cover all bases before you hit the road, though. Checking your current car insurance coverage and expanding your limits is one way to prepare for your adventure.
Not sure if your company is up to snuff? Enter your ZIP code above to compare free auto insurance quotes online and get the coverage you need for your next road trip and beyond.
1. Pump Up the Jam -Technotronic
2. What Is Love – Haddaway
3. Africa – Toto
Memes have breathed new life into this 1982 soft rock hit. Check out some of the best Africa by Toto memes here, and listen to the iconic track in all its glory below.
4. Sweet Dreams (Are Made of This) – Eurythmics
5. Don't Stop Believin' – Journey
Probably only second or third to the national anthem in Americans' hearts, "Don't Stop Believin'" is still empowering hearts and spirits in 2018.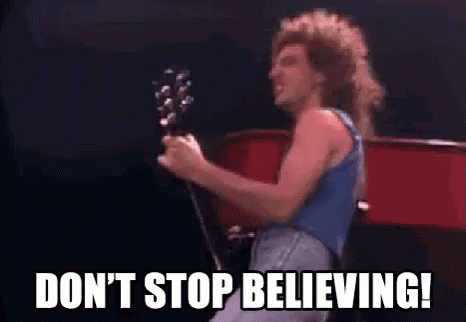 6. Billie Jean – Michael Jackson
7. I Wanna Dance with Somebody (Who Loves Me) – Whitney Houston
8. Never Gonna Give You Up – Rick Aslety
Honestly, we're not even mad about getting Rick Rolled anyway. The song is good and Rick Astley is certainly having the last laugh with over 456 MILLION views on YouTube.
9. Beat It – Michael Jackson
10. Jessie's Girl – Rick Springfeild
11. 99 Luftballoons – Nena
12. Danger Zone – Kenny Loggins
13. What I Like About You – The Romantics
14. Material Girl – Madonna
15. Thriller – Michael Jackson
"Thriller", originally titled "Starlight", was inspired by The Nutcracker Suite. Who would have thought Tchaikovsky would be the cornerstone of the epic zombie music video that's now a staple on every Halloween playlist?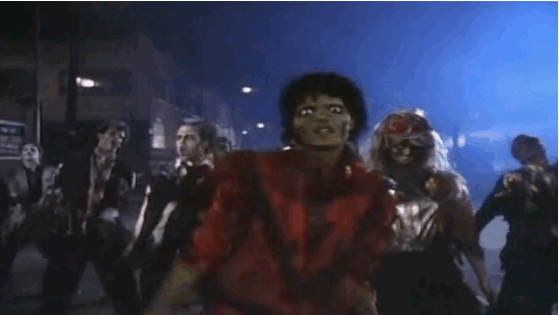 16. You Shook Me All Night Long – AC/DC
17. Nothing's Gonna Stop Us – Starship
18. You Spin Me Right Round (Like a Record) – Dead or Alive
Flo Rida's 2009 sample of Dead or Alive's hit song had a good beat, but nothing can take the original's place in our hearts. From the late Pete Burns's bold androgynous style and fearlessly fierce dance moves, this is a song that just doesn't need a reboot.
19. Kiss – Prince
20. Take On Me – a-ha
21. Hungry Like the Wolf – Duran Duran
22. Total Eclipse of the Heart – Bonnie Tyler
23. Let's Dance – David Bowie

24. Walk Like an Egyptian – The Bangles
25. Push It – Salt n' Pepa
26. You Got (The Right Stuff) – New Kids on the Block
27. Physical – Olivia Newton-John
28. Another One Bites the Dust – Queen
29. Just Like Heaven – The Cure
The Cure is a staple of alternative rock. Whether you were around when they first hit the scene or just found yourself drawn to their iconic tracks as you explored the alt rock scene, songs like this exemplify the band's worldwide success.
30. Lovesong – The Cure
31. A Short Term Effect – The Cure
32. Dream Attack – New Order
33. Blue Monday – New Order
The British music invasion of the 80's gave us gems like "Blue Monday", which still sounds way too cool and can liven up any party.
35. Love Shack – The B-52's
36. Jump – Van Halen
37. We Built this City – Starship
38. Don't You Want Me – The Human League
39. Should I Stay or Should I Go – The Clash
Stranger Things reintroduced this song to the masses. If it got Will Byers through the Upside Down, it can get you through the long stretches of your road trip.
40. Need You Tonight – INXS
41. Faith – George Michaels
42. Emotional – Loverboy
43. My Prerogative – Bobby Brown
44. Girls Just Want to Have Fun – Cyndi Lauper
45. Whip It – DEVO
46. Walk This Way (ft. Aerosmith) – Run-D.M.C.
47. Walking on Sunshine – Katrina & The Waves
48. Uptown Girl – Billy Joel
49. Eye of the Tiger – Survivor
Another song that never fails to pump you up, "Eye of the Tiger" is the theme song of 1982's most popular film, Rockey III, and landed the band Grammy and Oscar nominations.
50. All Night Long (All Night) – Lionel Richie
51. Rock the Casbah – The Clash
52. Super Freak – Rick James
53. Time After Time – Cyndi Lauper
54. Take My Breath Away – Berlin
55. Livin' On a Prayer – Bon Jovi
56. Like a Virgin – Madonna
Madonna's shameless confrontation of taboo subjects like female sexuality in her 1984 single made her stand out in the music industry and rise to the top of the pop charts for the first time.
57. We Didn't Start the Fire – Billy Joel
58. White Wedding – Billy Idol
59. Heaven is a Place on Earth – Belinda Carlisle
60. We Got The Beat – The Go-Go's
61. We Are Not Alone – Karla Devito
This is the song that played during that scene on The Breakfast Club, and it's now solidified as a nod to the growing pains that maybe never really go away.
62. It Takes Two – Rob Base & DJ EZ Rock
63. It's Tricky – Run-D.M.C.
64. Bust a Move – Young MC
65. Jump (For My Love) – The Pointer Sisters
66. Free Fallin' – Tom Petty
67. Like a Prayer – Madonna
68. Smooth Criminal – Michael Jackson
Be honest. You've tried to pull of The Lean many times in the bathroom mirror. No matter how much you stretch beforehand, it just doesn't seem possible, does it? That's because it isn't.
We know this is sort of like revealing a magician's secret, but if you didn't already know, that coveted dance move was made possible with some literal fancy footwork.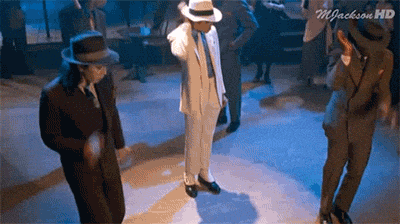 69. Nasty – Janet Jackson
70. Mr. Roboto – Styx
71. Wild Thing – Tone-Loc
72. Girls on Film – Duran Duran
73. We're Not Gonna Take It – Twisted Sister
75. Bette Davis Eyes – Kim Carnes
76. Pretty in Pink – The Psyched Furs
77. Sexual Healing – Marvin Gaye
78. Owner of a Lonely Heart – Yes
79. Every Rose Has Its Thorn – Poison
80. Sex (I'm A) – Berlin
81. Our Lips Our Sealed – The Go-Go's 82. Give It to Me Baby – Rick James
83. Wake Me Up Before You Go-Go – Wham!
84. Burning Down the House – Talking Heads
Don't actually burn down your house no matter how lit a track is, and while you're at it, make sure you're car is covered for fire damages with a comprehensive auto insurance policy. Smooth, huh?
Coverage is Closer than You Think
It's easy to buy the first passable policy you find and get on with your day. Car insurance coverage isn't usually fun, we get it. But don't you want to get more for your money?
Coverage is a requirement, but the right company will make sure you get every penny's worth in benefits and discount opportunities.
Check out how much you could be saving today (and how much you could gain from a new insurer) by entering your ZIP code below.