The Best 1990s Road Trip Playlist for 2020
Get out your flannel shirts! From Nirvana and Pearl Jam to Britney Spears and Destiny's Child, we have a 1990s road trip playlist that will keep you rockin'.
Free Auto Insurance Comparison
Secured with SHA-256 Encryption
UPDATED: Apr 29, 2022
It's all about you. We want to help you make the right coverage choices.
Advertiser Disclosure: We strive to help you make confident auto insurance decisions. Comparison shopping should be easy. We are not affiliated with any one auto insurance provider and cannot guarantee quotes from any single provider. Our partnerships don't influence our content. Our opinions are our own. To compare quotes from many different companies please enter your ZIP code on this page to use the free quote tool. The more quotes you compare, the more chances to save.
Editorial Guidelines: We are a free online resource for anyone interested in learning more about auto insurance. Our goal is to be an objective, third-party resource for everything auto insurance related. We update our site regularly, and all content is reviewed by auto insurance experts.
Things to remember...
Going on a road trip requires plenty of prep from finding the best music to checking your car insurance
Our 90's Spotify playlist covers all the essentials of the decade from Nirvana to Britney Spears
You can compare car insurance costs right here before you hit the road to make sure you're paying the best price for your coverage
It's 2018, but the 90s are still alive.
From the reemergence of beloved fashion trends to the inescapable #90skid nostalgia that sweeps across our social media feeds through show remakes, old cartoon clips, and old celebrity photos, it's impossible to get rid of the defining decade that was childhood for today's young adults.
As you hit the road for your next adventure, why not throwback to some of the greatest hits that defined this era and still live on today?
Whether you were rocking out to Nirvana or jiving to TLC, we've got you covered with our ultimate 90s road trip songs playlist on Spotify.
Don't forget to check your car insurance policy and make sure you're perfectly covered before you hit the open road! Click here and enter your zip code to compare free quotes today! A penny saved is a penny more for your trip!
The Ultimate 90's Road Trip Playlist
https://open.spotify.com/embed/user/73j313gx494cmmi31vg7gzvmi/playlist/4jsDVrTWsYayp2goRBBpVC
1. Wannabe – Spice Girls
2. Say My Name – Destiny's Child
3. No Scrubs – TLC
4. Livin' La Vida Loca – Ricky Martin
5. …Baby One More Time – Britney Spears
The OG pop princess's debut hit was our 90's anthem. NVM the fact she was only 16 dressed in what certainly isn't a school-code uniform. This is the song that introduced Britney Spears to the world, and we shamelessly still blast it today. After all, royalty never goes out of style.
6. All Star- Smash Mouth
The song that simultaneously made and ruined Smash Mouth's career. They will now forever be credited with creating the Shrek anthem.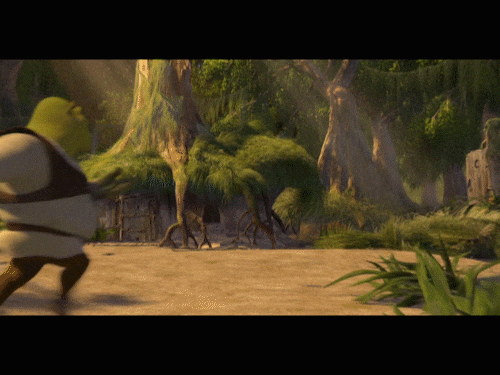 7. C'est La Vie – B*Witched
8. The Sign – Ace of Base
9. Waterfalls – TLC
10. Gettin' Jiggy Wit It – Will Smith
11. U Can't Touch This – MC Hammer
STOP! Hammer time. MC Hammer gave us not only an iconic dance you probably shouldn't try to pull off at your next family reunion, but he also introduced the world to Hammer pants.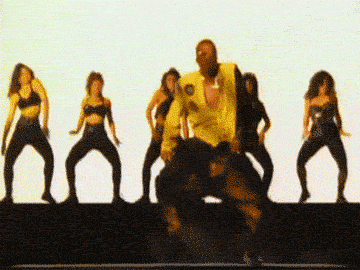 12. Thong Song – Sisqo
Our parents always told us to stop singing this but how could we with that beat?
13. Jump – Kriss Kross
14. Ice Ice Baby – Vanilla Ice
15. Fly – Sugar Ray
16. All I Wanna Do – Sheryl Crow
17. Kiss Me – Sixpence None The Richer
Every 90's 16-year-old's anthem to her oblivious crush. Sixpence None the Richer wound up going indie and released an album, Lost in Transition, in 2012.
18. She's So High – Tal Bachman
19. I Will Buy You a New Life – Everclear
20. I'll Be There For You – The Remembrandts
21. Semi-Charmed Life – Third Eye Blind
22. If It Makes You Happy – Sheryl Crow
23. Fade Into You – Mazzy Star
24. Smells Like Teen Spirit – Nirvana
Nirvana wasn't around for long, but the impression they left on rock music is eternal. The 90's grunge scene is intrinsically linked to the group, and frontman Kurt Cobain will forever be remembered as an nonconformist icon.
25. Song 2 – Blur
26. Sex and Candy – Marcy Playground
27. Iris – The Goo Goo Dolls
28. Who Let the Dogs Out – Baha Men
Shh. We're all just going to pretend this song is about puppies like we thought when we were kids.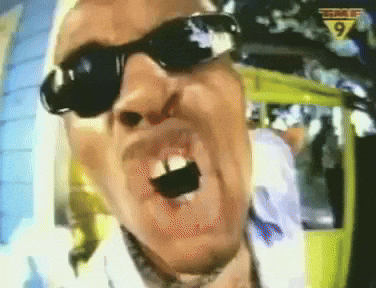 29. Boombastic – Shaggy
30. I'm Too Sexy – Right Said Fred
31. This Is How We Do It – Montell Jordan
32. No Diggity – Blackstreet
33. Vogue – Madonna
Madonna has made waves and shaped the pop music industry since the 80s, and it's impossible to think of the 90's without wanting to break out into the iconic dance that had all of us feeling like true stars.
34. Grove is in the Heart – Deee-Lite
35. (You Drive Me) Crazy – Britney Spears
36. Man! I Feel Like a Woman! – Shania Twain
37. Good Vibrations – Marky Mark And The Funky Bunch
38. Miami – Will Smith
39. Gonna Make You Sweat – C & C Music Factory
40. Genie in a Bottle – Christina Aguilera
There has always been a debate about which pop princess truly deserved the crown in the late 90s. Aguilera and Spears were pitted against each other when Britney debuted with "Hit Me Baby One More Time" in 1998 and Christina flew to the top of charts in the summer of 1999 with "Genie in a Bottle".
We say it's time to let bygones be bygones and embrace both these singing sensations. Besides, why should we have to choose when we can enjoy both classics?
41. I Want it That Way – The Backstreet Boys
42. I Want It That Way – Backstreet Boys
43. Tearin' Up My Heart – *NSYNC
44. Whatta Man (feat. En Vogue) – Salt-N-Pepa
45. Jumpin', Jumpin' – Destiny's Child
46. Creep – TLC
47. Nothing Compares 2 U – Sinead O'Connor
48. My Heart Will Go On – Celine Dion
49. I Will Always Love You – Whitney Houston
50. Killing Me Softly With His Song – Fugees
51. Jeremy – Pearl Jam
52. One Week – Barenaked Ladies
53. You Oughta Know – Alanis Morissette
54. MMMBop – Hanson
The original Jonas Brothers, Hanson was every teenage girl's crush in the 90's and left us with what is undeniably still a bop.
55. All That She Wants – Ace of Base
56. Lovefool – The Cardigans
57. You Get What You Give – New Radicals
58. Smooth – Santana
59. Are You Gonna Go My Way – Lenny Kravitz
60. Buddy Holly – Weezer
61. C'mon N' Ride It – Quad City DJ's
When you start to lose steam on your road trip, it's time to turn up this jam and keep on' truckin'.
62. Ghetto Superstar (That is What You Are) – Pras, Ol' Dirty Bastard
63. Intergalactic – Beastie Boys
64. Blue (Da Ba Dee) – Eiffel 65
65. What Is Love – Haddaway
68. Believe – Cher
"Believe" was the lead single off Cher's 22nd (yes, 22nd) album in 1998. The track showcased auto-tune at its finest before T-Pain and Lil' Wayne made it cool and then uncool again in the early 2007s.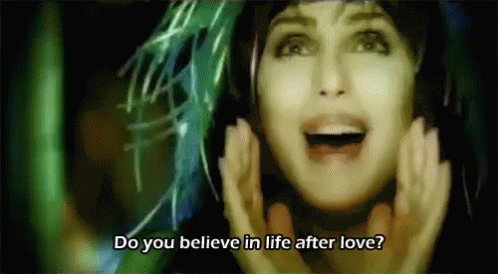 69. Around the World – Daft Punk
70. Criminal – Fiona Apple
71. Doll Parts – Hole
72. Only Happy When It Rains – Garbage
Garbage
73. Supernova – Liz Phair
74. Everlong – Foo Fighters
75. Bullet with Butterfly Wings – The Smashing Pumpkins
76. Come As You Are – Nirvana
77. If You Could Only See – Tonic
78. Cannonball – The Breeders
79. Under the Bridge – Red Hot Chili Peppers
80. Say It Ain't So – Weezer
81. Interstate Love Song – Stone Temple Pilots
82. Heart-Shaped Box – Nirvana
83. The Distance – Cake
84. Big Poppa – The Notorious B.I.G.
85. Tennessee – Arrested Development
86. Insane in the Brain – Cypress Hill
87. Mowtownphilly – Boyz 2 Men
88. Bust a Move – Young MC
89. O.P.P. – Naughty By Nature
90. Rump Shaker – Wreckx-N-Effect
91. I Wish – Skee-Lo
92. 1-2-3-4-Sumpin' New – Coolio
93. Crush – Jennifer Paige
94. Waiting for Tonight – Jennifer Lopez
95. Real Love – Mary J. Blige
96. The Boy is Mine – Brandy
97. Who Am I (What's My Name?) – Snoop Dogg
98. Back to Life (However Do You Want Me…) – Soul II Soul
Feel revived and refreshed as you leave the 90s behind and head off into the sunset on your epic road trip.