What are the lowest auto insurance company costs available?
Looking for the lowest auto insurance costs? Drivers with a good history can save as much as $100/mo. by comparing quotes from different companies.
Free Car Insurance Comparison
Compare Quotes From Top Companies and Save
Secured with SHA-256 Encryption
UPDATED: Nov 17, 2021
It's all about you. We want to help you make the right coverage choices.
Advertiser Disclosure: We strive to help you make confident auto insurance decisions. Comparison shopping should be easy. We are not affiliated with any one auto insurance provider and cannot guarantee quotes from any single provider. Our partnerships don't influence our content. Our opinions are our own. To compare quotes from many different companies please enter your ZIP code on this page to use the free quote tool. The more quotes you compare, the more chances to save.
Things to Remember...
Auto insurance is required in all states before you can drive
There are a variety of auto insurance coverage options
Finding cheap insurance rates is possible by comparing companies
If you are buying car insurance, you definitely want the lowest costs possible.
However, auto insurance is not a "one size fits all" prospect, so it is important to understand what kind of insurance you need and how much insurance you need before making a purchasing decision.
Auto insurance provides you with financial protection if you are involved in a car accident.
More: Does really cheap auto insurance exist?
Without proper auto insurance coverage or the right kind of insurance, you may find yourself subject to lawsuits and your assets, such as a house or business, may be at risk.
To get proper coverage, enter your ZIP code into our FREE car insurance comparison tool now.
Types of Auto Insurance
More: Can I get cheap auto insurance for my old car?
There are several different basic types of car insurance. While some forms of auto insurance are mandatory if you want to register your car and drive legally, others are not.
Choosing the right kind of car insurance and the right level of insurance will make a large difference in your insurance rates.
– Liability Insurance
Liability auto insurance is mandatory in 47 states. Liability auto insurance provides coverage for repairs or injuries to the other party if you are responsible for an accident.
More: Cheap Car Insurance With No Deposit
It does not provide coverage for damages to your property or for injuries you or your passengers receive as a result of an accident you caused.
Mandatory liability car insurance levels are very low.
If you carry only minimum coverage, it will probably not be adequate to pay for the costs associated with an accident, leaving you vulnerable to lawsuits.
More: Find Cheap Rates for Teens Buying Auto Insurance
Liability auto insurance is one of the most affordable types of car insurance, so if you can afford to purchase additional coverage, it is wise to do so for the additional financial protection.
– Collision Insurance
Collision insurance pays for damages to your car if you are involved in an accident. It pays for accidents where your car hits a building, fences or guard rails.
More: Why is it so hard to find cheap car insurance?
Collision also provides coverage for hit and run and regardless of who is driving your car. If your car is financed or leased, your lender will require you to purchase collision auto insurance.
– Comprehensive Insurance
Comprehensive auto insurance is not legally mandatory, but if your car is financed or leased, your lender will require you to carry comprehensive insurance.
Comprehensive car insurance pays for damages that are the result of events other than accidents.
It pays for repairs to your car when it is damaged because of wind, flood, fire, hail and other events. It also pays for damages due to hitting an animal, vandalism or if your car is stolen.
– Personal Injury Protection
Personal injury protection is mandatory car insurance in 14 states. Personal injury protection is also commonly referred to as no-fault, PIP, and medical expense insurance.
Personal injury protection insurance pays for expenses related to injuries regardless of who is at fault in an accident.
PIP also pays for rehabilitation costs, lost wages and legal expenses.
– Underinsured/Uninsured Motorist Insurance
Although liability insurance is mandatory in almost all states, many motorists do not carry the coverage and drive illegally.
Even with mandatory insurance, often drivers have coverage that is inadequate to pay for the expenses that result from an accident.
Underinsured motorist insurance pays for those expenses once the other driver's insurance has reached its limits.
Uninsured motorist insurance pays for damages when the other driver does not have insurance.
Free Auto Insurance Comparison
Enter your ZIP code below to view companies that have cheap auto insurance rates.
Secured with SHA-256 Encryption
Finding Low Premium Rates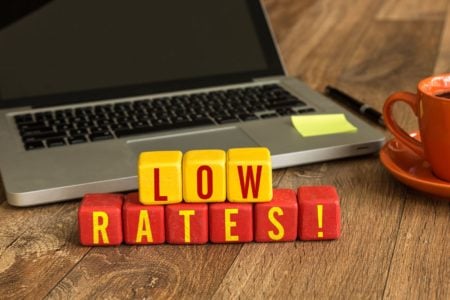 When you are looking for low rates, compare at least three rate quotes, including the same type of insurance and the same level of insurance.
Independent insurance brokers represent multiple auto insurance companies. They can provide you with several car insurance premium rate quotes.
Additionally, they can also help you understand your insurance needs and make recommendations on the best level of insurance for your needs.
Many independent brokers also regularly review auto insurance rates when your policy comes up for renewal.
You only need to enter your information one time and you receive quotes from companies on these websites, with a telephone call or via email.
Auto insurance comparison websites allow you to request insurance rate quotes from multiple insurance companies at the same time.
Another source for auto insurance quotes is insurance companies. Almost all insurance companies now have corporate websites which provide detailed information on their products and services.
You can request a rate quote from an insurance company through their website, by talking to them on the telephone or by going to a dedicated insurance agency in person.
When you are looking for low-cost auto insurance, you need to understand precisely what kind and how much insurance you need for as much financial protection as possible.
To find the most protection possible at great rates, enter your ZIP code into our FREE auto insurance comparison tool.

Editorial Guidelines: We are a free online resource for anyone interested in learning more about auto insurance. Our goal is to be an objective, third-party resource for everything auto insurance related. We update our site regularly, and all content is reviewed by auto insurance experts.