Best Insurance Providers for Veterans and Military Personnel (2022)
The best insurance providers for veterans and military personnel offer low rates, discounts, and easy policy changes. There are some military-specific auto insurance companies, while others offer military auto insurance discounts of up to 25% and additional perks like waiving cancellation fees for emergency deployment. Active duty military and veterans auto insurance can be a lot cheaper when you shop around and compare.
Free Car Insurance Comparison
Compare Quotes From Top Companies and Save
Secured with SHA-256 Encryption
UPDATED: Jun 29, 2022
It's all about you. We want to help you make the right coverage choices.
Advertiser Disclosure: We strive to help you make confident auto insurance decisions. Comparison shopping should be easy. We are not affiliated with any one auto insurance provider and cannot guarantee quotes from any single provider. Our partnerships don't influence our content. Our opinions are our own. To compare quotes from many different companies please enter your ZIP code on this page to use the free quote tool. The more quotes you compare, the more chances to save.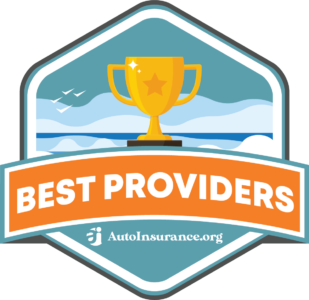 Things to Remember
Some auto insurance companies cater specifically to the military
Military discounts (up to 25%) are offered by many of the top auto insurance providers
Some companies offer other perks such as an emergency deployment discount
There are a lot of rewards that come with serving your country, and whether you're on active duty or retired from the military, auto insurance discounts are one of them.
More: Auto Insurance for Low-Income Families (How to Save)
Some insurance companies offer a discount to military members and veterans, while others cater to military veterans and active service members specifically. There are even special discounts offered sometimes as well.
The best insurance providers for veterans and military personnel offer low rates and convenient policy features that make handling an emergency deployment or a move easier. While there are insurance companies that write policies solely for people in the military, those aren't the only options. Several big-name insurers offer discounts and other perks to people in the military.
What are the best insurance companies for veterans? Which are the best insurance companies for military personnel? It takes a little research to figure out which car insurance companies are best if you're in the military or a veteran, but we've done it for you right here.
More: Best Auto Insurance Companies for Drivers With Accidents (2022)
Regardless if you're in the military, discharged, or a civilian, saving money on auto insurance can be beneficial in many ways. The quickest and easiest way to do so is to compare live insurance quotes from different companies. Whether you've been in military service for months, years, or are retired, insurance coverage is necessary, and sometimes saving money is too. There are various types of companies out there, so it boils down to what sort of auto insurance policy you may need.
Enter your ZIP code into our free online quote comparison tool to find the best rates in your area based on your personal insurance needs.
The Best Auto Insurance Providers for Military Members and Veterans
If you're in the military, you have some unique needs for your car insurance. That includes flexibility for deployment or for transfers to new locations. Not all insurance companies offer that kind of flexibility.
More: Best States for Immigrant Auto Insurance (2022)

Some insurance companies may charge fees if you have to cancel your policy suddenly, which is something you might want to do in the event of an emergency deployment.
Insurance companies that understand the needs of a military life waive such fees. They also go further, offering easy switches to "in storage" policies and also making smooth transitions from state to state if you need to move.
All of these benefits are great, but how much you pay for your policy matters, too. Companies that cater to military members promise already-low rates, while other insurance companies may offer discounts for their military customers. Since there are a lot of factors that affect auto insurance rates, getting personal quotes is the best way to find out which is cheapest for you.
The final piece of the puzzle is customer service. Cheap rates and lofty promises from insurance companies are put to the test when you need to file a claim or have a customer service issue.
The best auto insurance companies for military personnel and veterans are the total package. Let's see how the big names rank for the 5 best providers for active-duty military and veterans.
These companies ranked best for rates, service, and perks offered to military members and veterans. It's worth noting that not all discounts and policies are available in all states, so it's important to do your own comparison shopping.
#5 – Liberty Mutual
Military-Specific:Â No
Military Discount:Â 10%
Customer Rating:Â 3.97
Although the Liberty Mutual auto insurance discount for military members is 10 percent, the company's rates are notoriously expensive, so that discount might not get you below some of the other options on our list. That said, they do offer a discount and rates vary from state to state. In some states, they come in well below average.
Because rates vary so much, personal quotes are the best way to find out if a military discount will offer you the cheapest option.
Liberty Mutual's discount is offered to active duty, reserves, and both retired and honorably discharged veterans. The company also advertises  easy policy versatility, which means you should be able to drop coverage you don't need when you're deployed without a hassle.
#4 – Farmers
Military-Specific: No
Military Discount:Â Yes, amount NA
Customer Rating:Â 3.99
Farmers Insurance has a military discount among its list of affinity discounts but doesn't indicate how much that discount is. The discount is available to active duty military, active reserves personnel, retired, and honorably discharged veterans.
Farmers also has a history of supporting military members and veterans, including the Suits for Soldiers program.
As one of the biggest insurance companies in the country, Farmers has a solid reputation, and ranks above average on the J.D. Power claims satisfaction survey. They also offer a lot of different insurance policies with plenty of other discount opportunities, so make sure to get a quote that includes every discount you can get when comparing rates.
#3 – GEICO
Military-Specific:Â No
Military Discount:Â 15%
Customer Rating:Â 4.11
GEICO started out as an insurance company catering to government employees, so it's not surprising that it makes an effort for the military as well. Already ranked as one of the most affordable insurance companies, GEICO auto insurance offers an additional discount of 15 percent to its military customers.
GEICO's discount is available to active duty, National Guard or Reserves, and retired military personnel.
With excellent customer ratings and a position as the second-largest insurance company in the U.S., GEICO is a great choice for military insurance.
One caveat for those looking to bundle their car insurance with other policies is that GEICO doesn't write home or life insurance policies. Through the GEICO Insurance Agency, however, you can get both of those from a partner company and still earn a discount.
#2 – Armed Forces Insurance (AFI)
Military-Specific:Â Yes
Military Discount: NA
Customer Rating:Â 3.71
American Forces Insurance (AFI) isn't as well known as USAA but also caters specifically to the military. It offers a wide range of insurance products including car insurance.
Because only military members can get coverage here, there's no specific military auto insurance discount. Policies are designed for the needs of everyone from active duty to veterans, and rates already reflect the company's dedication to serving military personnel.
AFI membership is open to active duty, retired, or honorably discharged military. That includes the National Guard, Reserves, and Coast Guard. Spouses, including former and surviving spouses, are also eligible, as are the children of members. AFI also extends membership to current or retired Department of Defense civilian employees.
#1 – USAA
Military-Specific:Â Yes
Military Discount:Â NA
Customer Rating:Â 4.73
There's no conversation about military insurance that doesn't include USAA auto insurance. It's the best-known military insurance company and caters directly to military members, their families, and veterans. USAA also often ranks among the most affordable options.
Is USAA insurance really cheaper? When average rates are compared to other companies, USAA often beats its competitors. But because insurance rates are affected by a lot of personal factors, it may not be the cheapest for everyone.
In addition to being the best auto insurance for military members, USAA offers a range of other products including home and life insurance, as well as banking and other financial services. USAA consistently tops lists of the most reputable insurance companies, even when compared to companies that cater to the general public, including J.D. Power surveys.
Free Auto Insurance Comparison
Enter your ZIP code below to view companies that have cheap auto insurance rates.
Secured with SHA-256 Encryption
Full Results: Insurance Companies for Military Personnel and Veterans
Take a look at the chart below to view average rates (where available) for the companies on our list and view them side-by-side to see how they ranked for discounts and customer ratings.
This chart contains only the companies we were able to identify as having either a military discount or catering specifically to those in the military. That doesn't mean you won't pay less somewhere else, even without a specific discount, but companies like these may be easier to work with. That's particularly true of AFI and USAA, since those companies are prepared for the challenges of insuring military personnel.
Due to a lack of information, Esurance car insurance doesn't appear on this list, although it frequently comes up in discussions of military-friendly insurance companies.
Esurance doesn't have a military discount or cater only to military members, but it does allow those in the military to cancel and re-start policies without penalties for a lapse. Without rates or discount information we weren't able to rank Esurance, but it does deserve an honorable mention.
Frequently Asked Questions: Insurance for Military and Veterans
If you have more questions about insurance as a military member or veteran, look below for more answers.
#1 – What's the best health insurance for veterans?
Veterans can choose to enroll in health insurance through the Veterans Health Administration or through private insurance companies. The best choice of health insurance for military members and veterans depends on your specific needs.
#2 – Is USAA only for military members?
USAA insurance company offers its policies specifically to the military, but family members are also eligible. That includes spouses (current, widowed, or divorced as long as the former spouse was a member during the marriage) and children.  USAA insurance companies serve veterans and pre-commissioned officers as well.
#3 – Is there a veterans car insurance company?
There is no company that caters specifically to veterans. In general, the answer to the question of what is the best auto insurance for veterans is the same as the best insurance for everyone with military ties. There may be some insurance companies that extend discounts only to active duty military, however, so it's important to ask before you buy.
#4 – Is USAA insurance cheaper than others?
USAA is one of three companies with the cheapest auto insurance rates together with GEICO and State Farm. It is also one of the insurance companies with the highest customer satisfaction ratings.
#5 – Who is cheaper: GEICO or USAA?
This ultimately depends on where you're living and all the factors that go into your rates — age, driving record, credit score, and more. Although most auto insurance companies use the same factors to set your rate, they weigh them all differently, which is part of the reason why you get different rates with different companies.
#6 – Do veterans get discounts on car insurance?
It depends on the car insurance company. But veterans have access to a company that almost no one else has — USAA. It's an insurance company with some of the lowest rates and highest satisfaction ratings.
#7 – Who is the No. 1 insurance company?
State Farm is the leading insurance company by market share with a little more than 16%.
#8 – Is USAA overpriced?
USAA is actually one of the lowest-priced insurance companies.
#9 – What insurance do veterans have?
The main veterans' car insurance company is USAA, which is an insurance company just for active military personnel, veterans, and their immediate family members.
#10 – Who is State Farm's biggest competitor?
GEICO is State Farm's biggest competitor and has been eating into its market share for a number of years. While State Farm is more about their independent agents, GEICO has capitalized on people's desires to purchase insurance directly through a company and online.
#11 – Which auto insurance company is best at paying claims?
Of the top 10 auto insurance companies, USAA has the highest loss ratio at 77%. A higher loss ratio means the company is paying out more on claims compared to its competitors.
#12 – How do I cancel insurance for a deployment?
Canceling your car insurance for an upcoming deployment can be stressful, as you may have higher rates when you come back. Instead, see if your insurer offers the option to temporarily suspend insurance for deployed military.
How to reinstate your car insurance after deployment is easy. If you suspended your insurance, contact your insurer to get it reinstated. However, if you canceled your auto insurance, you will have to reapply to buy auto insurance.
Methodology: Ranking Insurance Providers for Military Families
To create our list of the best auto insurance companies for military members and veterans, we started by narrowing down our search to companies that provide either a military discount or write policies specifically for people in the military.
We used data provided by Quadrant Data Solutions to compare these companies for average rates. We then checked each company website to confirm discounts and the amount of the discount.
Finally, we used customer review information from Clearsurance, which provides customer ratings on a scale of zero to five, to rank these companies for customer service.
Saving money on auto insurance is important for everyone, military or not. Plug your ZIP code into our free online quote generator to compare quotes between different companies and start saving today.
Editorial Guidelines: We are a free online resource for anyone interested in learning more about auto insurance. Our goal is to be an objective, third-party resource for everything auto insurance related. We update our site regularly, and all content is reviewed by auto insurance experts.