Auto Insurance for a 20-Year-Old
Even though you are no longer a teenager, auto insurance rates for a 20-year-old can still be high. Because of limited experience behind the wheel, most auto insurance companies still consider 20-year-old drivers high-risk. But, with research and available discounts, you can still find affordable auto insurance rates.
Free Car Insurance Comparison
Compare Quotes From Top Companies and Save
Secured with SHA-256 Encryption
UPDATED: Sep 13, 2022
It's all about you. We want to help you make the right coverage choices.
Advertiser Disclosure: We strive to help you make confident auto insurance decisions. Comparison shopping should be easy. We are not affiliated with any one auto insurance provider and cannot guarantee quotes from any single provider. Our partnerships don't influence our content. Our opinions are our own. To compare quotes from many different companies please enter your ZIP code on this page to use the free quote tool. The more quotes you compare, the more chances to save.
Things to remember...
Auto insurance rates are based on a driver's age or how long they have been driving in the US
In most areas, insurance companies will assign high-risk rates to drivers who are under the age of 25
It's typical for male drivers who are between the ages of 16 and 19 to pay the highest premiums out of all drivers
If you're 20 and you already have three to four years of driving experience, you could get a Good Driver Discount
Young drivers are considered to be a different driver type
It's often more affordable for young drivers to stay on their parents' insurance for as long as they can
20-year-old drivers may not be in their teens anymore, but they certainly wouldn't know it when they get quotes for their own auto insurance policies. Auto insurance is one of the fee things that you'll buy in life that has an age-based pricing system.
In your early 20's, you have very little driving experience. This leaves insurers with very little to assess when they are trying to determine if someone is a safe driver or a risky driver.
More: Things to Know About Teen Driver Auto Insurance
You must always start by determining how much insurance you need. Then, after you know your needs, you can start to focus on choosing the right insurer and building a policy that fits your budget.
Enter your ZIP code above to find the best car insurance rates in your area today!
When is buying coverage mandatory?
More: 5 Tips for Buying Senior Auto Insurance
Buying insurance isn't something you can put off for very long. If you want to own a vehicle, you're going to have to buy at least some insurance on the car as soon as you become the owner.
Since 49 of the states in the country have very strict mandatory insurance or financial responsibility laws, you'll have to familiarize yourself with the law.
Anyone who is buying their first car in their late teens and their early 20's needs to learn about the mandatory motor vehicle insurance laws so that they are ready to shop for coverage as soon as they start shopping for a vehicle.
More: Car Insurance for Older New Drivers
The problem with brushing up on laws is that you need to know where you'll be living because every state has its own coverage requirements.
Free Auto Insurance Comparison
Enter your ZIP code below to view companies that have cheap auto insurance rates.
Secured with SHA-256 Encryption
What type of coverage do you have to have by law?
If you're wondering how much coverage you're going to have to have when you buy insurance, there's not one single way to answer this. If you're living in a tort state with a very low-limit requirement, you might only need liability coverage. In these states, the average premiums are low.
There are states where average premiums are much higher than national averages simply because all of the residents must carry more coverage at higher limits. This usually happens in a no-fault state where you're required to buy coverage for yourself.
More: Three Companies with the Cheapest Teen Auto Insurance
The most common requirements include:
Bodily Injury Liability – will pay when you're liable for injuries to others in an auto-related accident
Property Damage Liability – will pay when you're liable for damage to someone else's property in an auto-related accident
Medical Payments – will pay for your own immediate and reasonable medical expenses after you're injured in an auto-related accident (only required in some tort states)
Uninsured Motorist Protection – will pay for your medical expenses and rehabilitation costs if you're involved in an accident with someone who has no insurance (only required in some states)
Personal Injury Protection – will pay for your own medical bills, lost income, and other related expenses if you live in a no-fault state
Determining How Much Coverage You Need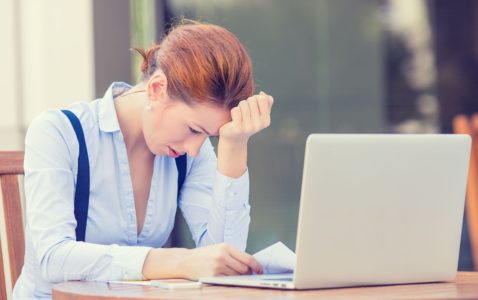 When you're a 20-year-old driver, it's easy to get confused by all of the terminologies you'll run into. You're not going to become an expert in insurance lingo right away and many never do.
More: Best Car Insurance for Drivers Under 25
The best thing to do when you're looking for the right level of protection is to do your research.
One of the drawbacks of high school curriculum is that there really is no requirement in a place where you're required to learn the ins and outs of insurance. You're left fending for yourself or leaning on your parents to help you do the heavy lifting.
If you're not sure how much coverage you're going to need, here are a few tips that can help you:
Most experts recommend that all drivers carry at least $100,000 per person, $300,000 per accident, and $100,000 per accident in liability insurance to protect assets and future income
If you own a home or other valuable assets, you'll need higher limits and you may need a Personal Liability Umbrella for gap protection
If you're going to lease or finance a car, the finance company is going to require you to carry comprehensive and collision insurance
If your vehicle is paid off and it is worth less than $2000, you may want to go without full coverage
For paid off cars, the common rule of thumb is to drop collision when the collision premiums are more than 10 percent of the vehicle's value
Carry Uninsured Motorist Protection if you live in an area with a high rate of uninsured drivers
More: Auto Insurance for Under 21-Years-Old
Make sure your coverage meets your state's liability limits.
How much can you expect to pay for insurance at the age of 20?
Auto insurance premiums can range from very low to very high. The coverage options that you pick will dictate how much you'll pay for your insurance in total.
Some coverage options, like Collision and Bodily Injury Liability, are highly influenced by a driver's age in addition to their driving history.
More: Six Reasons Why Auto Insurance Costs More for Young Drivers (Rates + Discounts)
There's no telling how much you'll pay for insurance when you're shopping for a policy on your own at the age of 20. Teens that 16 to 19 pay the most for insurance, but most of the time they are on their parents' policy until at least the age of 18. When you branch off, it's going to cost you a lot.
In fact, rates for 20-year-olds are, on average, 41 percent higher than the rates for 30-year-old drivers if all other factors are the same.
Keep in mind that the average rates for 20-year-old females will often be lower than that of 20-year-old male drivers. That's because female drivers are considered slightly lower risk than males due to risky driving behavior.
Enter your ZIP code below to view auto insurance coverage from companies that have cheap auto insurance rates.
Free Auto Insurance Comparison
Enter your ZIP code below to view companies that have cheap auto insurance rates.
Secured with SHA-256 Encryption
Why is insurance so expensive for 20-year-old drivers?
You're not in your teens anymore but that doesn't mean that you automatically fall into a low-risk driver class. Moat insurance looks at people in their teens and early twenties as high-risk drivers.
20-year-old drivers are still considered high-risk drivers for another five years if they were licensed in their teens. According to accident data, teens are most reckless when they are under 19 but drivers in their twenties still fall into the second-riskiest class.
Because they still have limited experience behind the wheel, most auto insurance companies still consider 20-year-old drivers at risk for motor vehicle crashes.
Can you stay on your parents' insurance policy to save money?
You might not have to buy your own auto insurance right away just because you're legally an adult. If you live with your parents, you may be able to stay on your parents' policy as a driver.
Usually, insurers will allow this when you're in their home or you're going to college and you're still a dependent. If you buy your own car, it doesn't mean that you can't add the car to your parents' insurance.
In fact, if you can be added to your parents' insurance, it will more likely help keep your annual premium low.  Try to think of it as having a joint bank account with your mom and dad, versus having one of your own. If you can join forces with your parents on a joint bank account, you avoid a lot of the hassle of having two accounts, like asking yourself, can you deposit a check for someone else?
But when coming together under one policy, the process becomes smoother, and you can enjoy the benefits of lower premiums and few problems.
As long as the vehicle is registered in your name and one of your parents' names, you will be eligible to add the policy to their plan without any issues.
Some carriers don't even have this requirement as long as you're a blood relative in the home.
It's best to stick with your parents for as long as you can. When you have no other option but to buy your own insurance at 20, it's your duty to shop around and do as much homework as you can on pricing.
You could contact all types of carriers directly or you could spend your time wisely and get online quotes all at once. Use a quoting tool, enter your information, and get directed to instant quotes.
The best way to find affordable insurance rates is to compare auto insurance quotes from multiple auto insurance companies.
Enter your ZIP code below to  find the cheapest car insurance rates that work with your budget today!

Editorial Guidelines: We are a free online resource for anyone interested in learning more about auto insurance. Our goal is to be an objective, third-party resource for everything auto insurance related. We update our site regularly, and all content is reviewed by auto insurance experts.