Best Insurance Providers for Multi-Vehicle Households (2021)
The best insurance providers for multi-vehicle households start out with low average rates. From there, the top companies sweeten the deal with big multi-car discounts of up to 25 percent that lower the cost of your entire policy. Since cheap rates mean nothing without great service, the top companies for insuring multiple cars also have great customer reviews.
UPDATED: Mar 23, 2021
It's all about you. We want to help you make the right coverage choices.
Advertiser Disclosure: We strive to help you make confident auto insurance decisions. Comparison shopping should be easy. We are not affiliated with any one auto insurance provider and cannot guarantee quotes from any single provider. Our partnerships don't influence our content. Our opinions are our own. To compare quotes from many different companies please enter your ZIP code on this page to use the free quote tool. The more quotes you compare, the more chances to save.
Editorial Guidelines: We are a free online resource for anyone interested in learning more about auto insurance. Our goal is to be an objective, third-party resource for everything auto insurance related. We update our site regularly, and all content is reviewed by auto insurance experts.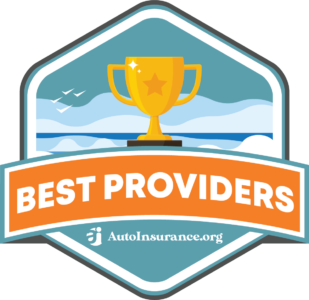 Things to Remember
Almost every insurance company offers a discount if you insure more than one car
Multi-vehicle discounts can be as much as 25 percent
The best insurance companies for multi-vehicle households make it easy to manage your policy
Is car insurance cheaper if you have multiple cars? The more cars you own, the more you can expect to pay for insurance overall. And if you're adding cars for teen drivers to your policy, you can expect to pay a lot more. Car insurance discounts can help, and one of the first you'll qualify for is the multi-vehicle discount, offered by nearly all insurance companies.
The best insurance providers for multi-vehicle households offer more than just one discount. They make it easy to add and remove cars and, of course, have low rates from the start.
So what companies are the best picks if your garage is overflowing? We'll cover everything you need to know to find the best car insurance for multiple cars.
Finding the Best Provider for Two or More Vehicle Families
We gathered average rates from the top car insurance companies, and then gathered the amount of the discount they offer for insuring more than one car. We used those numbers to rank the top insurance companies for average savings.
The cheapest rate doesn't always mean the best insurance company. Cheap rates aren't a good deal if your claim isn't paid.
To add reputation into the rankings, we also looked at customer reviews. Our top picks for multiple-car households are the best companies at the best price.
There are a lot of factors that affect auto insurance rates, so the average rates at any given company might not apply to you. The type of car you drive, your driving record, and where you live all play a big role. What that means is that while these companies are a great place to start, comparing rates for your own situation will find you the best price.
Whether you need multi-car insurance for two drivers or have to hunt down cheap multi-car insurance for five cars, the list below can help.
Top Auto Insurance Companies for Multiple-Vehicle Homes
What company is the best for multi-car insurance? These companies offer low rates with multi-car discounts that lower the price even more. They're also highly rated.
#9 – Liberty Mutual
Average Monthly Rate: $506
Multiple Car Discount Amount: 10%
Customer Rating: 3.97
Liberty Mutual's average rate is the highest on our list, but the region makes a big difference. There are states where Liberty Mutual is the cheapest option. That's a good reminder to always take averages with a grain of salt.
Liberty Mutual advertises that it allows you to customize your car insurance policy, which sounds like a great selling point but in reality is true of most insurance companies.
With a 10 percent multiple vehicle discount, Liberty Mutual offers a good deal for insuring more than one car. They might be the best option in your area.
#8 – Travelers
Average Monthly Rate: $370
Multiple Car Discount Amount: 8%
Customer Rating: 4.08
Travelers' average rates are quite a bit lower than Liberty Mutual, so the lower discount at 8 percent doesn't drop them down the list. Travelers is also known for affordable home insurance, so they're a good pick for bundling all of your insurance to save even more.
Travelers ranks better with customers as well, in spite of a lower J.D. Power rating for claims satisfaction. Again, regional differences can explain some of that discrepancy.
#7 – Farmers
Average Monthly Rate: $350/month
Multiple Car Discount Amount: N/A
Customer Rating: 3.99
Farmers' average rates are higher than most, and they don't publish the amount of their multi-vehicle discount. That makes it hard to say exactly how much you'll save. That said, they do have a long list of other discounts, all of which can add up.
Farmers ranks above average on the J.D. Power claims satisfaction survey, above some of the cheaper companies on the list.
#6 – Progressive
Average Monthly Rate: $336
Multiple Car Discount Amount: 10%
Customer Rating: 4.06
Progressive is the third-largest car insurance company in the nation and is frequently listed among the most affordable insurance companies. It was something of a pioneer in online rate comparisons, being the first to let you compare to other companies on its own website.
Although it does have a reputation for affordability, Progressive's rates are not the cheapest on our list.
Progressive offers a 10 percent discount for insuring more than one car and with the option to easily make changes to your policy online or through the app. If you're shuffling cars around a lot, that's a big bonus.
#5 – Nationwide
Average Monthly Rate: $288
Multiple Car Discount Amount: 20%
Customer Rating: 4.02
Nationwide has a low average rate of $288 a month and an impressive 20 percent discount when you insure more than one car. That's a big price reduction that will soothe the shock of adding your teenager's first car to your policy. Nationwide also makes it easy to manage adding and replacing cars on your policy using its app.
Nationwide also offers a lot of other discounts and is a one-stop-shop for most of your insurance needs, even underwriting its own pet insurance while most large companies farm it out. If you like keeping all of your insurance in one place, Nationwide might be it.
#4 – American Family
Average Monthly Rate: $287
Multiple Car Discount Amount: N/A
Customer Rating: 4.04
American Family doesn't publish the amount of their multi-car discount either, but their rates are lower on average, which makes any discount a good deal. They're known for rates that can vary a lot by location, so get your own quotes to compare.
American Family is also known for varying reputation by area. J.D. Power's overall rankings of insurance companies are done by region, and American Family nabs the top spot in the Southwest region while ranking poorly in other places.
#3 – State Farm
Average Monthly Rate: $272
Multiple Car Discount Amount: 20%
Customer Rating: 4.11
State Farm is the giant of the insurance world, and it shows up on most lists of the best companies. That's because despite being the biggest company and still using the old-school captive agent approach, State Farm actually has some of the best rates around.
Since captive agents take a commission, it can often mean higher insurance rates.
Average rates of $272 a month, a 20 percent discount for insuring multiple vehicles, and the personal service of an agent to help you keep track of all those cars and their coverage is a combination that is hard to beat. And State Farm provides all of that with solid customer ratings, too.
#2 – GEICO
Average Monthly Rate: $268
Multiple Car Discount Amount: 25%
Customer Rating: 4.11
It's not uncommon to see GEICO and State Farm battle it out. They're the two biggest car insurance companies in the U.S., and while State Farm pulls ahead in market share, it's GEICO that beats State Farm for multi-car households.
GEICO has the second-lowest average rate of any company on our list, and when it comes to cheap rates, it's a company that's hard to beat. Add a whopping 25 percent multi-vehicle discount and all of the easy mobile access to updating and checking policies, and GEICO is a great choice if you don't qualify for the number one company on our list.
#1 – USAA
Average Monthly Rate: $211
Multiple Car Discount Amount: N/A
Customer Rating: 4.73
USAA is consistently among the top-ranked and cheapest insurance companies out there. Unfortunately, it's the least accessible of the companies on our list. You have to be a current or former military member or family to qualify for coverage. If that's you, odds are good USAA will have the lowest rates for all of your cars.
USAA doesn't publish its discount amounts, but with an average rate of $211, well under the others on our list, any discount amount can only make an already sweet deal sweeter.
Full Results: Determining the Best Providers for Multiple Vehicles
The chart below shows how all of the insurance companies included in our study ranked for multi-car households. Take a look at how your insurance company stacked up, and how the biggest names in insurance ranked as well.
Many of the companies ranked lower due to a lack of available data. Companies that don't publish discount amounts, for example, make it hard to rate them. Transparency in rates and discounts makes shopping for car insurance easier, and it helps consumers to know what to expect from rate comparisons.
It bears repeating that your results will vary. Get quotes from as many companies as possible to find out which one is best for you.
Frequently Asked Questions: Multiple Insurance Policies
If you still have some questions about bundling insurance policies, check out the answers below.
#1 – What is the best insurance company to bundle home and auto?
Look for a company that has low rates for both, but also a solid reputation for claims satisfaction. State Farm checks both of these boxes, but rates vary from place to place, so shop around.
If you're considering bundling with GEICO, be aware that it partners with other insurance companies for home insurance, and doesn't write the policy directly.
#2 – Can I insure two cars at different addresses?
Using multiple addresses for car insurance is tricky. As a general rule, the car should be insured at the address where it's registered, and that should be the primary residence of the owner. There are situations where it may be possible, however, but you should speak to your insurance company to avoid the appearance of possible fraud.
#3 – Can one person have two car insurance policies?
Can you have two car insurance policies on two different cars? Yes, there's no reason you have to insure both of your cars at the same company. Is it cheaper to insure two cars on one policy? It usually is cheaper, but there may be a situation where it's not. Can one person have two car insurance policies? They certainly can.
Methodology: Ranking Auto Companies for Multi-Vehicle Policies
We started by ranking all of the insurance companies for average annual rates, using data sourced from Quadrant Data Solutions. We then gathered discount information from the individual company websites to determine the savings offered for insurance multiple vehicles.
We ranked the companies for customer services using customer reviews on Clearsurance, which ranks all companies on a five-star system.