What do auto insurance companies do?
Auto insurance providers evaluate your driving and cover your expenses in case of future accidents. Your location, age, and driving record all affect your rates.
Free Auto Insurance Comparison
Secured with SHA-256 Encryption
UPDATED: Jul 16, 2021
It's all about you. We want to help you make the right coverage choices.
Advertiser Disclosure: We strive to help you make confident auto insurance decisions. Comparison shopping should be easy. We are not affiliated with any one auto insurance provider and cannot guarantee quotes from any single provider. Our partnerships don't influence our content. Our opinions are our own. To compare quotes from many different companies please enter your ZIP code on this page to use the free quote tool. The more quotes you compare, the more chances to save.
Editorial Guidelines: We are a free online resource for anyone interested in learning more about auto insurance. Our goal is to be an objective, third-party resource for everything auto insurance related. We update our site regularly, and all content is reviewed by auto insurance experts.
Things to Remember...
The car insurance industry uses different factors to assess if you are high or low risk
In addition to required liability coverage, a client may purchase optional insurance
Different companies weigh factors in varying severity so you may have varying rates among different providers
Check multiple companies to ensure you get the best rate
Auto insurance companies have several duties. However, before they can offer insurance to a potential client, insurance companies need to figure out if the applicant is too risky for them to insure.
Once an insurance company determines an applicant to be a low enough risk, the auto insurance companies may offer the new applicant a policy.
Enter your ZIP code above to start comparing quotes for FREE!
The Process of Underwriting
Through a process called underwriting, auto insurance companies determine the risk a new applicant poses. During underwriting, a company drafts an insurance policy to match the new applicant's credentials.
Companies assess risk differently – companies may use similar standards but with varying degrees of severity. As a result, your quote can range across multiple insurance companies.
It is best to shop around to see what each company can offer you. Get started by using our FREE comparison tool right now!
Free Auto Insurance Comparison
Enter your ZIP code below to view companies that have cheap auto insurance rates.
Secured with SHA-256 Encryption
How Risk Is Determined
Auto insurance companies consider several things before deciding if they can insure an applicant. A few of those features are:
The zip code of the applicant
The number of miles the applicant drives daily
The type of vehicle the applicant drives
The applicant's occupation
Marital status
Age
Gender
Whether the car is parked in a garage or on the street
Whether or not the car has anti-theft devices
The applicants' driving records
Does the vehicle have safety features, such as anti-lock brakes?
Does the applicant have a high or low credit score?
Required Liability Coverage
Auto insurance companies always sell packages with liability auto insurance coverage since most states require drivers to purchase it.
Liability car insurance is what is used to prove to a state that a driver can take financial responsibility in the case of a collision.
The Required Amount of Bodily Injury Liability
Auto insurance companies are required to offer bodily injury liability coverage in the amounts that each state has set. This coverage ensures that the driver will be able to cover medical expenses in the case of an accident.
The Required Amount of Property Liability
Auto insurance companies must also sell property damage liability coverage. This insurance is used to pay for any property that is damaged in a car collision. It can include other vehicles as well as city property, like traffic lights.
Insurance and Risk
Auto insurance companies define a high risk as someone who is very likely to cause an accident. This kind of person is a risk to the company because they are more likely to file a claim for the payment of damages.
Companies use several factors to assess risk. For example, a non-married male applicant under the age of 25 would be considered to be a high risk. This type of applicant is likely to receive a high rate for an insurance policy.
On the other hand, auto insurance companies may offer lower rates to those they deem low risk.
For example, a female driver driving a vehicle with several safety features, such as seat belts and air bags, would be considered lower risk and may be offered a more affordable policy.
Free Auto Insurance Comparison
Enter your ZIP code below to view companies that have cheap auto insurance rates.
Secured with SHA-256 Encryption
Charging the Clients
New auto insurance clients can choose how to pay, once a company has offered them a policy. Clients opting to pay in larger chunks (yearly vs. monthly) may qualify for discounts.
No matter what payment option you choose, make sure you are not paying more than you need to for your car insurance coverage. Compare rates online to save significant cash on your auto insurance rates.
Free Auto Insurance Comparison
Enter your ZIP code below to view companies that have cheap auto insurance rates.
Secured with SHA-256 Encryption
Investigating Car Collisions
In the event of an accident, an insurance company must determine the party at fault.
The company conducts an investigation – they examine the police report, interview witnesses, and survey the scene of the accident.
Injured parties can file a claim for bodily injury liability coverage. If property is damaged, parties can file claims for property damage liability coverage. The insurance company processes these claims and pays expenses according.
Optional Auto Insurance Coverage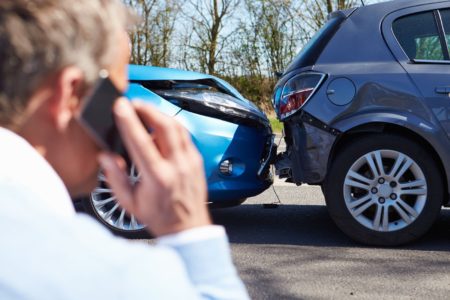 Auto insurance companies also sell optional insurance coverage in addition to liability. Clients can opt to pay more for extra coverage. Some examples of optional coverage are:
Collision
Comprehensive insurance
Mechanical breakdown insurance
Guaranteed auto protection
Personal umbrella policy
Rental reimbursement
Emergency roadside assistance
Since companies judge different characteristics differently, it is important to compare rates from several different companies.
The more a company sees you as a low risk, the more affordable your policy may be. Save time by comparing auto insurance rates at once.
Enter your ZIP code into our FREE auto insurance comparison tool to compare rates right now!

https://www.thebalance.com/what-is-insurance-underwriting-2645778