Which companies are considered cheap auto insurance specialists?
The General auto insurance, 21st Century, and Esurance have cheaper policies and a high customer rating. The national average rate of auto insurance is $79.58/mo.
Free Auto Insurance Comparison
Secured with SHA-256 Encryption
UPDATED: Nov 9, 2021
It's all about you. We want to help you make the right coverage choices.
Advertiser Disclosure: We strive to help you make confident auto insurance decisions. Comparison shopping should be easy. We are not affiliated with any one auto insurance provider and cannot guarantee quotes from any single provider. Our partnerships don't influence our content. Our opinions are our own. To compare quotes from many different companies please enter your ZIP code on this page to use the free quote tool. The more quotes you compare, the more chances to save.
Editorial Guidelines: We are a free online resource for anyone interested in learning more about auto insurance. Our goal is to be an objective, third-party resource for everything auto insurance related. We update our site regularly, and all content is reviewed by auto insurance experts.
Things to Remember...
There are several insurance companies who specialize in cheap car insurance
Cheap insurance specialists provide auto insurance policies to all licensed drivers who need it
Be cautious when dealing with extremely cheap auto insurance providers
Always research the company's reputation for customer satisfaction and claims payout
If you are looking for the lowest auto insurance rates possible and at the same time making sure that you get a reliable company, then you need to have specific needs in mind that you want to be met competently.
Cheap auto insurance can be unreliable if you don't know what factors are affecting your rates and what companies can help you with those factors.
There are companies that are considered to be cheap auto insurance specialists.
Below are some of these cheap insurance providers with the highest customer satisfaction ratings:
The General
21st Century
Esurance
Enter your ZIP code to get a FREE auto insurance comparison right now that you can trust to show you reliable rates based on your information.
How to Find a Cheap Auto Insurance Specialist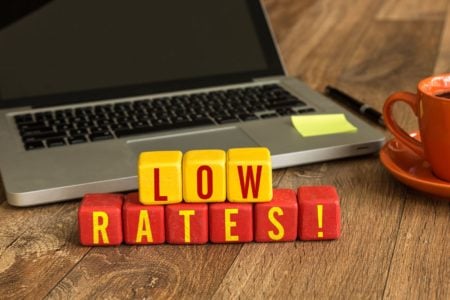 Although companies specialize in selling cheap insurance, their insurance products must meet the mandatory auto coverage requirements for bodily injury and property liability.
Most states also require drivers to maintain uninsured motorist coverage and personal injury protection.
Before making a commitment to purchase a policy, start by doing research online and include multiple free insurance rate quotes from a variety of the cheap insurance specialists.
Always check the company's ratings to make certain that it is a reputable insurance agency with a satisfactory history of providing quality auto coverage.
Free Auto Insurance Comparison
Enter your ZIP code below to view companies that have cheap auto insurance rates.
Secured with SHA-256 Encryption
What to Keep in Mind When Evaluating that Specialist
Customers who use online rate comparisons to find cheap auto insurance specialists save more money annually versus those who rely on search engine results alone.
Make sure you know the source of the rate quote and how the policy form information is handled.
Cheap insurance specialists usually provide:
Rate quotes
Savings for good drivers
Discounts for young drivers and students
Optional auto insurance coverage
Flexible, shorter terms for coverage
Coverage for high risks drivers
Remember when searching auto insurance that there's competitive pricing among the cheap insurance specialists.
With non-discount auto insurance providers, the only way to receive special savings is to qualify by meeting certain criteria and compare auto insurance rates.
Compare Quotes Online
Cheap auto insurance is available for immediate auto policy coverage online. There is no qualifications such as meeting the top tier requirements.
The best way to find cheap auto insurance online is to use the free online tools.
There's no need to drive around to different insurance providers requesting individual quotes or to make numerous telephone inquiries to insurance agents about policy pricing or deductible limits.
When requesting free quotes, be mindful that not all cheap insurance specialists are the same.
Cheap insurance doesn't necessarily mean that the company is trustworthy. Only purchase auto insurance from a company that you can completely trust.
With a comparison tool, it is easy to examine the policy options and rates for multiple competitors at once.
Free rate quotes mean quick customized results in minutes without any risks or obligations involved when reviewing the policy options.
Why You Need Cheap Auto Insurance
People who need cheap insurance generally include:
Individuals who have difficulty finding auto insurance due to bad credit
Elderly people with multiple moving violations or minor accidents
Individuals experiencing a budgetary crisis due to loss of employment
Young drivers with no driving history
The factors that affect how individuals qualify for cheap insurance include:
State where the person lives
The age of the automobile
Driver statistics (age, sex, and marital status)
Even if the driver falls into one of more of the above categories, it is still possible to qualify for cheap auto insurance coverage.
Cheap insurance specialists are providers of affordable auto coverage for drivers with budgetary limitations.
To check the availability in your area of the cheapest auto insurance, ask for a free quote to compare rates by entering your ZIP here.